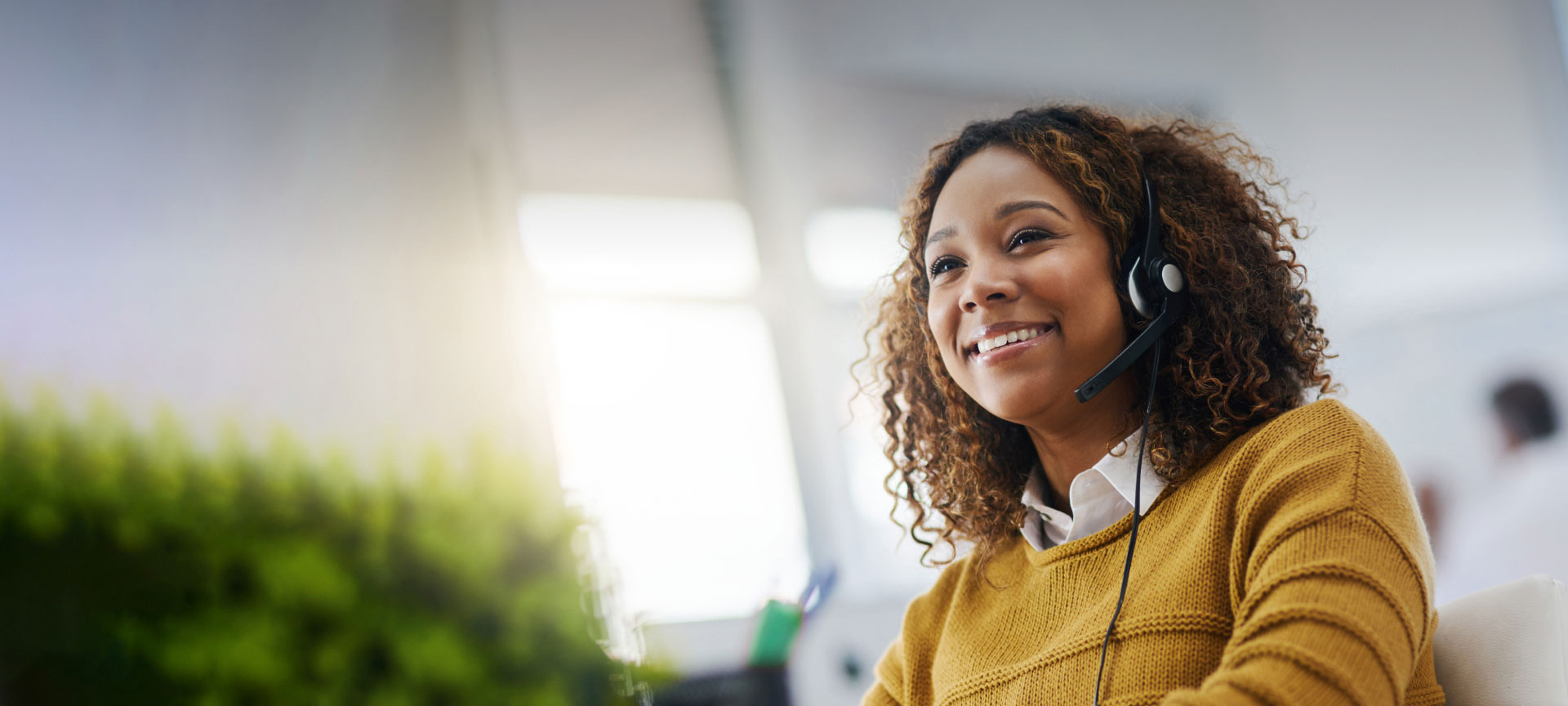 Your strategic technology partner
We offer full IT support from managed services, professional services for adhoc projects, to full life cycle management for all your devices and users.
Complete IT management, from anywhere
UK businesses lose over £12 billion per year through IT downtime. Having reliable IT systems is essential for the day-to-day running of your business. With our purpose-built, secure facility and team of 230 security cleared technicians, your staff will always have a working IT device, wherever they are.
What do our customers think?
We've successfully delivered complete IT solutions to our customers for over 30 years. Our customer testimonials show that you can expect prompt, professional and courteous support from our team, every time. At Tialis, we go above and beyond for our customers.
"Your engineers are always helpful, knowledgeable and sort out any problems we have. They're always polite and friendly, even though I probably ask the same questions 100 times. Highly recommend, Tialis, you're a proud representation of service at its best. "
"Fabulous service by the Tialis team. Your staff were extremely pleasant and very swift in resolving my IT issue. I am delighted. "
"A big thank you to the Tialis team for the excellent work completed on delivering a critical program of work for us. This was the first time you worked on this project and you delivered every aspect with professionalism and quality."
"I was concerned about the prospect of handing over my old laptop before I had a new one up and running, but I can't believe how quick and simple it's been to get set up. Your instructions were clear, easy to follow and the whole process took less than 10 minutes! "
"As usual, I received a fabulous service from Tialis. I made my request in the morning and received my item in the afternoon, that was lightening fast! Really excellent service from your team. "
"Wow I am amazed! I only made the request for redundant equipment to be collected on the weekend. They were collected first thing Monday morning, really excellent service. "
"As usual we received prompt and excellent service by the IT Support Desk, I just cannot praise your team enough! "
"Very satisfied with the service provided by Tialis, impressed with the quick turnaround from ordering my device to receiving it. Thank you for your efforts. "
"Just wanted to let you know that I was really impressed with one of your engineers who supported me with digital needs when I was in London recently. He really went out of his way. His willingness to help us, along with his proactive support was, and is, always appreciated. "
"I have been really impressed with the service you've offered, your team consistently goes above and beyond. For my most recent request, one of your team was brilliant with getting everything booked in with me and setting up the IT requirements, so I just wanted to feed that back. "
"Very satisfied with the service. Your team was professional and friendly, and you sorted out my replacement phone very quickly. Thank you. "

We have built our reputation on reliability, security, consistency, and sustainability
98

%

Blended SLAs achievement
across all services.
80

%

Carbon footprint reduction
since 2018.
100

%

Cyber security scorecard
achievement.
99

%

First time fix for
Lifecycle service.
97

%

Percentile ranking with Ecovadis
for supplier sustainability.
41

%

Of our staff have over
10 years of continuous service.
Discover more ways we can help
Transform your business with our IT solutions. Enhanced first-time fix and reduced risk of DOA equipment, data loss, and hardware loss. Streamline operations, reduce capital expenditure and carbon footprint, contact us to learn more.
First time
fix for Lifecycle.
Reduce your
capital expenditure.
Reduce your
risk of DOA.
Minimise security
risk of data loss.
Resale return for
end-of-life equipment.
Reduce your
carbon footprint.
Reduce the chance
of hardware loss.
Simplify your
ad-hoc project work.